History of Southern Floral Company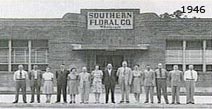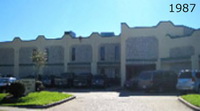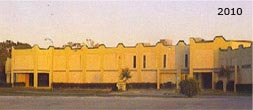 Southern Floral Company was established in 1927 by J.W.Weatherford, Sr. & continues today as a family-owned & operated "TEXAS" business.
The company operates branches in Houston, Austin, & Corpus Christi. As one of the oldest & largest floral wholesale distributor companies in the southwestern United States, Southern Floral Company provides the finest in cut flowers imported from around the world with a full line of floral & decor supplies.
Southern Floral Company has affiliations with many of the Floral Industry's associations; such as The Texas Department of Agriculture (TDA&GOTEPP), The Allied Florists of Houston (AFH), International Floral Distributors (IFD), Wholesale Florist & Florist Suppliers Association (WFFSA), The Society of American Florists (SAF) and the Texas State Florists' Association (TSFA).
The President of this company, Robert H. Weatherfod Jr., has served on the boards of WFFSA, SAFD, as well as working with the American & Texas Floral Endowments.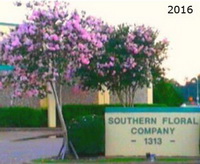 Susan B. Weatherford, Vice President of Southern Floral Company, served on the board and participated on numerous committees for both AFH & TSFA; recently served two terms as president of TSFA (2015-2017).
The Southern Exposure, is a division of Southern Floral Company & is one of the largest manufacturers of fresh flower bouquets in Texas. This division offers an extensive variety of bouquets, arrangements & other seasonal products. Southern Exposure's central office is in Houston & utilizes all branch locations as distribution centers for its product.
Southern Floral Express is a unique division of Southern Floral Company providing "wet trucks" the convenience for the customers to shop product at their place of business.
{gallery}general/aboutus/history{/gallery}